Discovering the perfect engagement ring can be a nearly insurmountable challenge for a regular marriage. For an Indian wedding, however, the situation can appear to be nearly insurmountable on first glance. The reason is simple - you are not only gaining the approval of your betrothed-to-be, you will have to seek the acceptance of both sides of the family for the union. That means every detail must be perfect. Here are some tips that will help you make the right choice when it comes time to find the right engagement ring for your special someone.
What Does Your Spouse Like?
Your engagement rings will stay with you for the rest of your lives. Thus, it is essential that the two of you find a set that neither will have any problems wearing for decades. Make a day out of the search - go to a wide variety of jewelers and see what pops out.
Here are some tips to make the process go more smoothly:
Be honest about your budget
Make sure to know about any metal allergies your spouse may have
Discuss possible designs before going out
Talk to her parents about family traditions or older rings
The Type of Ring
While love is the only essential thing to have in a future marriage, the design of the ring plays an important role to boot. Here are some of the most popular types of engagement and wedding rings used in modern Indian weddings today.
Traditional Diamond
A true classic throughout the world, diamond jewelry stands out as among the most common form of engagement and wedding rings in use today.
Polki Diamond
A truly "Indian" take on the diamond ring, this design popular in Mogul India utilizes an older cut of diamonds. Their rougher cut makes each ring truly unique.
This is especially popular for women that value antique jewelry or has a sizable collection passed down through her family.
Antique Gold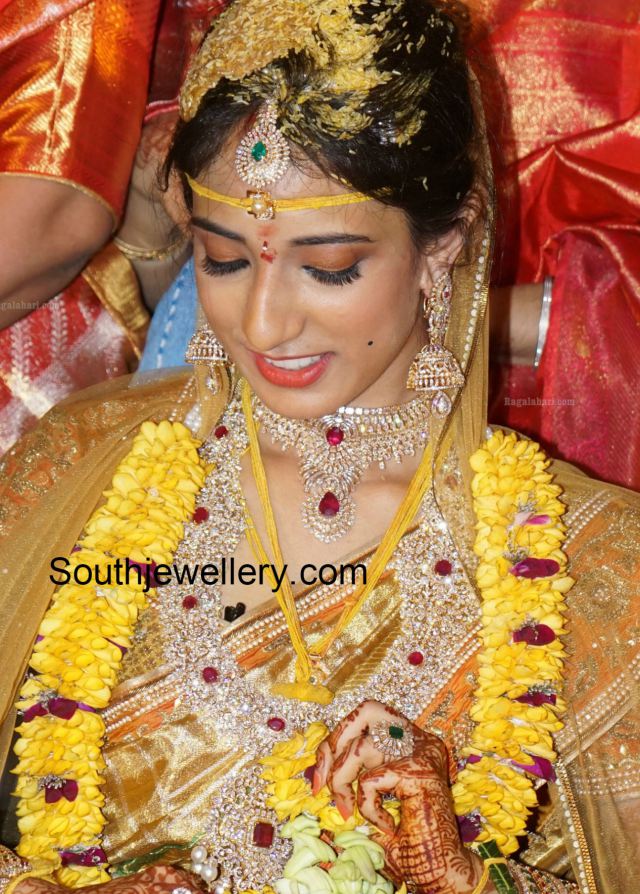 A favorite for women seeking to balance the "flashy" appearance of modern jewelry. This form is especially popular among those who wish to bring the fashion of yesteryear into the modern day. For couples that plan the wedding before getting the rings, this is a good choice for themes that utilize older traditions and themes.
Your Budget
Nothing ends a marriage faster than financial difficulties. Talk with your spouse about what the two of you want and what you can afford.
This conversation, while difficult for many, will help ensure that there are no expectations for you to spend too much. In fact, this conversation can lead to a discussion about how the two of you visualize the wedding and kick start the planning process!
In some instances, it is possible to avoid spending any money at all. Many families pass down rings from one generation to the next, so see if there is a favorite one you can use. Or perhaps take the older ring and reset it in a modern setting.
Finding the perfect engagement ring is one of the most exciting, and frightening, experiences any prospective groom will experience leading up to the marriage proposal. Take the time to carefully consider what your spouse wants, in addition to what you can afford. This combination will help direct you to something that everyone will agree is suitable while showing your spouse that you truly understand, care for, and love her. Good luck!